PARISH MOFFIT STATE HOUSE 73
Veteran Leadership for Cabarrus County!
SUPPORT LAW ENFORCEMENT and FIRST RESPONDERS
I have served for many years as a volunteer firefighter and paramedic, and, in that capacity, I have worked closely with local law enforcement. I understand the challenges our police, fire, and EMS face and believe we should support our law enforcement. We must provide them the support and resources they need to keep us safe. The prospect of defunding the police is preposterous and should never be considered. I will advocate for better medical and retirement benefits for these public servants. We are just learning of some of the long-term health risks associated with these jobs. They are always there for us and we must be there for them.
PROMOTE SCHOOL CHOICE AND INNOVATION IN EDUCATION
I believe that all students should receive a quality education. I believe that school choice is an option for some; but I believe that the public school system is a choice and we should ensure its success. I want NC Public Schools to be the beacon of hope to whom other states look. I want to ensure our students and their education are put above all else and that parents, who know their children's needs the most, are empowered and involved in their education. We need out of the box ideas to solve the retention and recruitment issues that educators are currently facing. I have a personal connection with public education in my daughter. She is a public-school teacher and my wife is a professor at UNCC.
INCREASE ACCESS TO CAREER AND TECHNICAL EDUCATION
I believe that it is not necessary for every student to attend a traditional four-year college program. There are many technical career paths that our community college system is well tooled to provide to the students of the state. First, we must remove the stigmata of not attending a traditional four-year college. Next, we must continue to invest in and support the needs of local industry through our community college programs.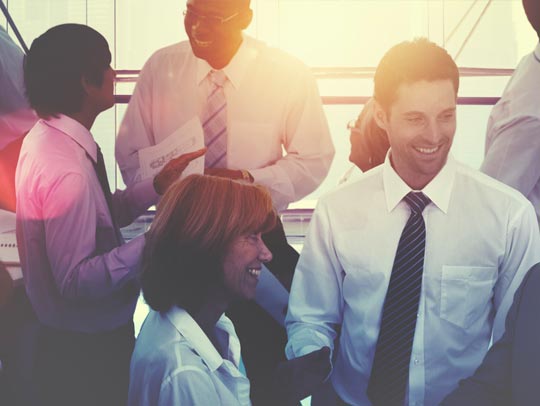 DEFEND OUR SECOND AMENDMENT RIGHTS
I am an avid supporter of the 2nd Amendment and enjoy time on the range from time-to-time myself. I support the repeal of the pistol permit requirement. It costs more to administer the program than the income received from it and accomplishes nothing more that the NICS check that the gun store is required to process already. It also prevents zealous liberal sheriffs from deny law abiding citizens from purchasing handguns.
SUPPORT SMALL BUSINESS AND REDUCE REGULATORY BURDON
I believe that North Carolina should be a land of opportunity where everyone can reach their God given potential. This is best realized by advocating for entrepreneurship, supporting small business, and reducing regulatory and tax burdens on businesses large and small. While North Carolina boasts some of the most attractive and growth ready population centers in the United States, we must continue our recent strides to improve economic opportunity. A focus on achieving business friendly legislation coupled with investment in education and infrastructure will result in a healthy, vibrant, and growing North Carolina.
PROMOTE AND PROTECT THE SANCTITY OF LIFE
I believe in protecting the lives of the unborn as well as the lives of our senior citizens and those at the end of their life. As a Paramedic, I have seen too many times our older generation being neglected. I will fight for those without a voice on both ends of the age spectrum and be their voice!
SECURING OUR ELECTIONS BY REQUIRING VOTER ID
I support common sense reform to North Carolina's election laws. It is my belief, and always has been my belief, that registered voters should vote in elections, that their vote be counted once, and that those votes cumulatively determine the outcome of our elections. While I support changes which increase participation in elections, I also support reforms such as Voter ID which ensure the integrity of our elections system.
BEING AN ADVOCATE FOR OUR VETERANS AND THE MILITARY
I am a US NAVY Veteran having served during the post Gulf War I period in the submarine service. Yes, I am a squid! Now, I have a great appreciation for the men and women who serve in uniform and I will always work to ensure they have the support and resources they need to be successful in North Carolina. I understand the rich heritage of our military in North Carolina and will actively fight to protect our military bases. North Carolina is called the most military friendly state in America for a reason and it is because we have led the way when it comes to supporting our military families and the installations they serve on. That's why I will continue fighting for our active-duty military, their families and the countless veterans who call North Carolina home to ensure they get the care and attention that they have earned and deserve.

Parish Moffitt, is a Husband, a Father, a Veteran, a Pilot, a First Responder, and is your candidate for the North Carolina House.
Parish is a US NAVY veteran where he served in the submarine service aboard the Oklahoma City and the Tucson. Parish has been a member of various volunteer and paid fire departments and ambulance squads since he was 16 years old where he first caught the bug for public service. In January of 2019, parish began working with the late Rep. Linda Johnson as a volunteer District Liaison representing Johnson at numerous events and meetings across the district and working with her to craft solutions to challenges faced by Cabarrus County residents and businesses. Additionally, Parish is a pilot with American Airlines, and a small business owner himself. Additionally, he is an active volunteer with veterans' organizations, civic groups, and his church.
Having been the District Liaison for Rep Johnson gives Parish a unique perspective as a candidate in the 2022 Republican Primary. While Parish is not an incumbent, he has had the opportunity to build relationships with multiple Legislators and staff in Raleigh. He will continue fighting for the same values and ideals that his mentor, Rep. Johnson, was fighting for.
Parish and his wife, Jacqueline, are residents of Concord. They are the parents of two adult daughters. Their older daughter is a public-school teacher in the Raleigh area and their younger daughter is a cosmetologist and small business owner in south Charlotte. Parish is a graduate of Embry Riddle Aeronautical University with a B.S. in Technical Management and received his Master of Public Administration from the University of North Carolina with an emphasis in International Relations.
When Parish is asked why he is running, he always says it is for the people. His mentor Rep. Linda Johnson always cared for the people of the state, county, and district and he does too. "I just want to do right by the people and have them be proud to call me their representative. I do not have an agenda, I just want to help the people come up with reasonable solutions to their problems", he said.
Donate!
I am excited at the possibility of serving the people of this great state and Cabarrus County; but before I can serve, I must win. Due to the short time span of this election, we must wage a very aggressive campaign and running for office is an expensive proposition. It takes money to get the message out to all the voters of the district and I am asking for your financial support.
You may contribute in two different ways:
By personal check made payable to "Committee to Elect Parish"
to 979 Parkland PL NW, Concord, NC 28027
Online secure website via clicking the link below
DONATE ONLINE
Your help puts signs on the road, literature in peoples hand at polling places, and mailers in people's mailboxes. Help me in my journey to maintaining common sense in the North Carolina Statehouse.
Thanks in advance for your encouragement, generous support, and prayers. Jacquie and I are both grateful for your friendship and support. I am confident I am the best candidate to both keep the district Republican in November and to represent the people of Cabarrus County.
Call or email us with any questions you may have.
If there is a question you have or I have not addressed one of your priorities above, please give me a call, a text, or an email. I would be happy to discuss the issues with you. As a legislator we are always looking to hear from constituents and what you think is important!
parish@moffittnchouse.com